Chiktar Hive is the home of the Chiktar insect race. It is located in
Chiktar Hive
(C).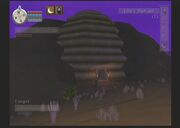 Chiktar Hive was involved in the plague storyline introduced in 2004.
Structure
Edit
Chiktar Hive is a multi-leveled dungeon walled with honeycombs.
Named Mobs
Edit
There are several named mobs in Chiktar Hive. A comprehensive list follows.
There are several quests that involve travel into and through Runnyeye Citadel.
Ad blocker interference detected!
Wikia is a free-to-use site that makes money from advertising. We have a modified experience for viewers using ad blockers

Wikia is not accessible if you've made further modifications. Remove the custom ad blocker rule(s) and the page will load as expected.